US Open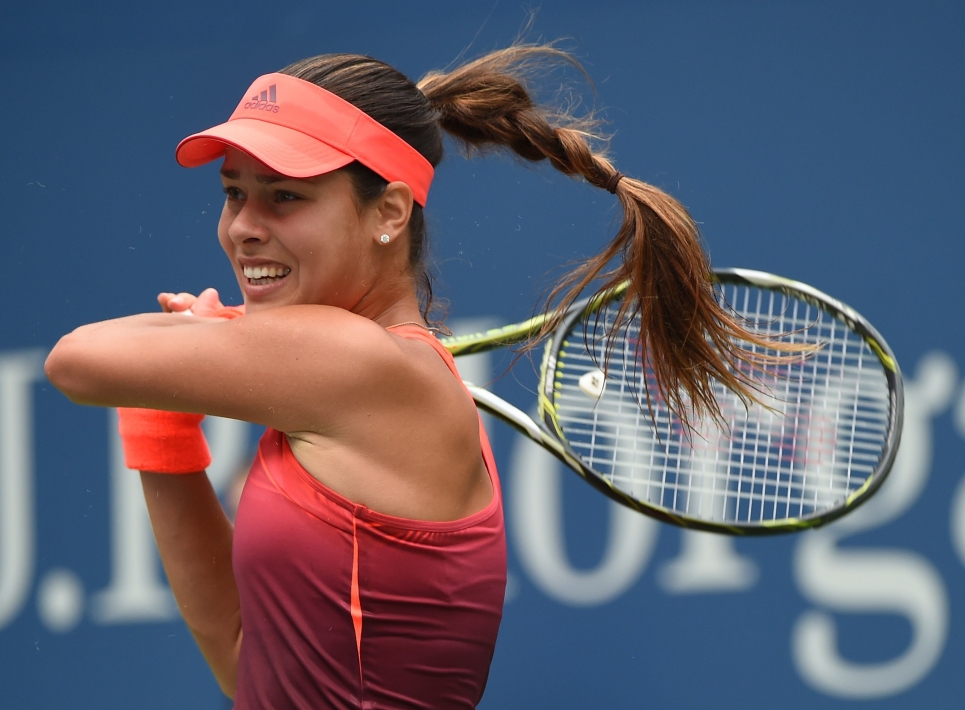 Ana's US Open campaign ended in the opening round when she suffered a 6-3, 3-6, 6-3 defeat against world No.50 Dominika Cibulkova. The seventh seed showed her battling qualities as she turned around a 1-3, 0-40 arrears in the second set but eventually had to acknowledge the Slovakian's supremacy after one hour and 59 minutes of play.
Following the last-minute withdrawal of world No.3 Maria Sharapova, Ana had become the highest seed in her quarter of the draw. Nevertheless, facing a former top-10 player and Grand Slam finalist in a first round always proves a stern test.
So it did, although Ana began with great flair by winning the first eight points of the match to get 2-0 ahead, the Slovakian quickly recovered and restored parity in game four. Despite Ana's first serve percentage of 73, it must be said that the Slovakian returned brilliantly. The world No. 50 scored two more breaks of serve as she won four straight games and with them the set.
Being a break down and facing three more break points in the fifth game of the second act, a straight sets exit was just around the corner. However, Ana caused an encouraging plot twist as she reeled off five games to force the contest the full distance.
The 27-year-old also had her chances in the decider, but couldn't fully take the momentum from the second set into the third. Cibulkova re-found her range and dominated the exchanges on her way to record the upset victory.
"It was a very tough matchup, especially for the first round. I managed to fight back in the second set and you know, I felt like it was close but she always came up with the good shots. That's why it's so disappointing."