Harper's Bazaar Germany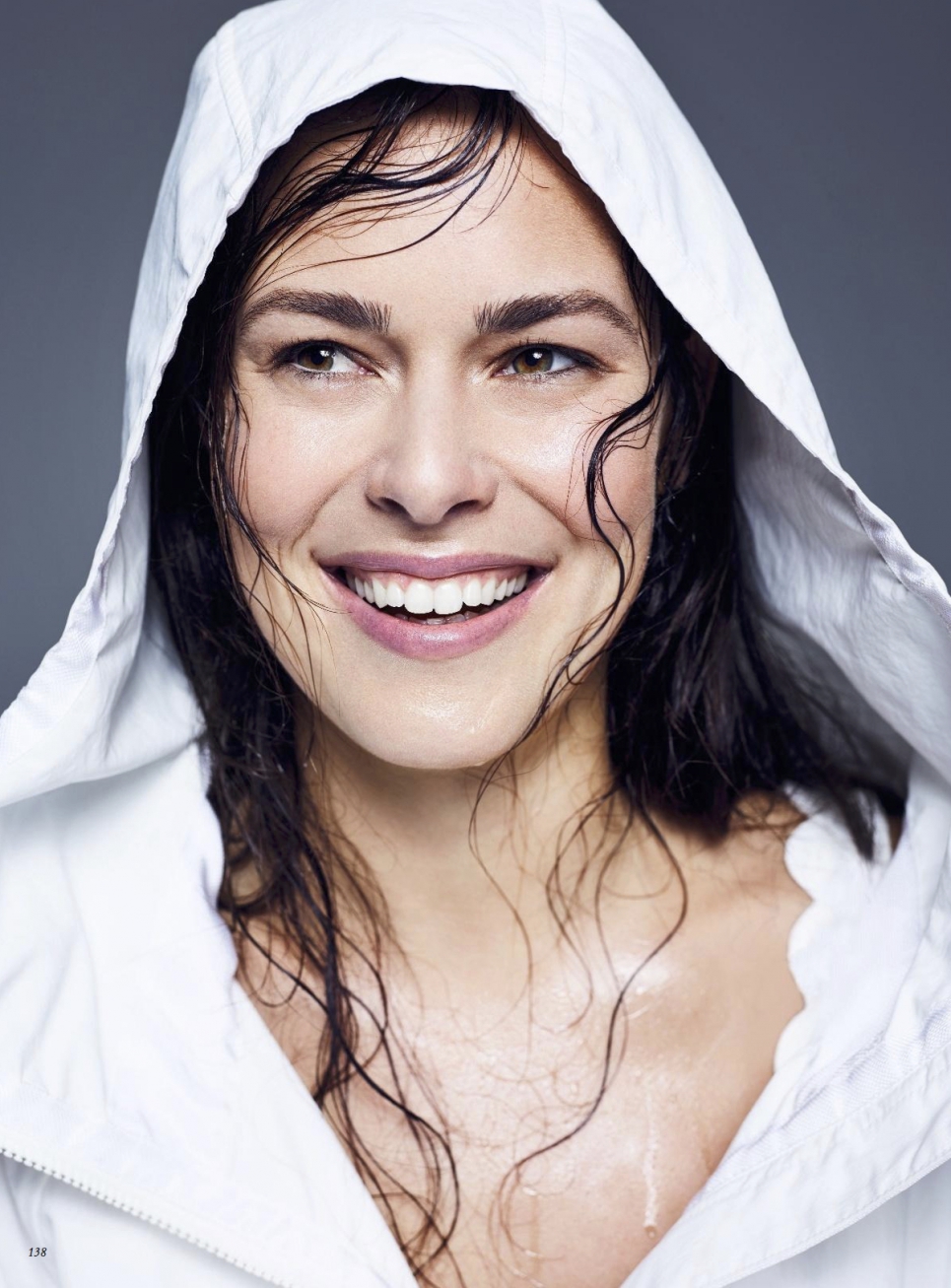 "It is just an exciting time in my life, I travel, get to know new people and think about the projects I want - beauty, fashion, charity", says Ivanović, who finished her professional career at the end of 2016 "I would like to give something back, so I think a lot about charity work, and a charity match for the summer is planned. "
"As a tennis player, I have learned that self-confidence comes through preparation," says Ana Ivanović, and another lesson she takes from her active days: "If you are as much out there as I am, skin protection is extremely important Use Shiseido's Wet Force sun cream, it does not stick or run when I sweat during training, "says Ivanović, who has been the brand's ambassador since 2015." Bastian and I make a lot of sport - golf, tennis, and sometimes Even yoga. "
"Since she no longer has to be on the tennis court every day, the 29-year-old is still in training." I change, for example, between running and weight, "she says," many women do not know how important I'm doing sports every day, even if it's just 15 minutes of yoga after getting up, or a 20-minute run, and I'm feeling better and better. "
"Previously, carbohydrates were on the menu for her. And today? "I am not obsessed with giving up certain things like wheat. But I try to keep a balance between proteins, carbohydrates and natural fats. My favorite: almond butter, I'm mixing in my porridge in the morning, "she says. "I have tried diets, but honestly: I enjoy a nice meal too much. If you are on a diet, you are always hungry and in a bad mood. Besides, I could never say no to chocolate. "
"Es ist gerade eine aufregen- de Zeit in meinem Leben. Ich reise, lerne neue Leute kennen und überlege, auf welche Projekte ich Lust habe – Beauty, Mode, Charity, alles vorstellbar", sagt Ivanović, die Ende 2016 ihre Profikarriere beendet hat. "Ich möchte etwas zurück- geben, deshalb denke ich viel über Wohltätigkeitsar- beit nach. Geplant ist schon mal ein Benefiz-Match für den Sommer. Man wird auch in Zukunft von mir hören."
"Als Tennisspielerin habe ich gelernt, dass Selbstver- trauen durch Vorbereitung kommt", sagt Ana Ivanović. Und noch eine Lehre, die sie aus ihrer aktiven Zeit mitnimmt: "Wenn man so viel draußen ist wie ich, dann ist Hautschutz extrem wichtig. Ich verwende die Wet Force-Sonnencreme von Shiseido, sie klebt nicht oder zerläuft, wenn ich beim Training schwitze", sagt Ivanović, die seit 2015 Botschafterin der Marke ist. "Bastian und ich machen viel Sport zusammen – Golf, Tennis, und manch- mal sogar auch Yoga."
"Ach seit sie nicht mehr jeden Tag auf dem Tennis- platz stehen muss, bleibt die 29-Jährige im Training. "Ich wechsle ab, zum Bei- spiel zwischen Laufen und Gewichten", sagt sie. "Viele Frauen wissen nicht, wie wichtig Krafttraining ist. Es formt den Körper und treibt den Stoffwechsel an. Ich mache jeden Tag Sport, auch wenn es nur 15 Minuten Yoga nach dem Aufstehen sind oder ein 20- minütiger Lauf. Danach fühle ich mich immer besser."
"Fruher standen für sie vor allem Kohlehydrate auf dem Speiseplan. Und heute? "Ich bin nicht davon beses­ sen, auf bestimmte Dinge wie etwa Weizen komplett zu verzichten. Aber ich versuche, eine Balance zu halten zwischen Proteinen, Kohlehydraten und natür­ lichen Fetten. Mein Favorit: Mandelbutter, die mische ich morgens in meinen Porridge", sagt sie. "Ich habe Diäten ausprobiert, aber ehrlich: Ich genieße ein schö­ nes Essen zu sehr. Bei einer Diät ist man ständig hung­ rig und schlecht gelaunt. Außerdem könnte ich zu Schokolade nie Nein sagen."