International Premier Tennis League (IPTL)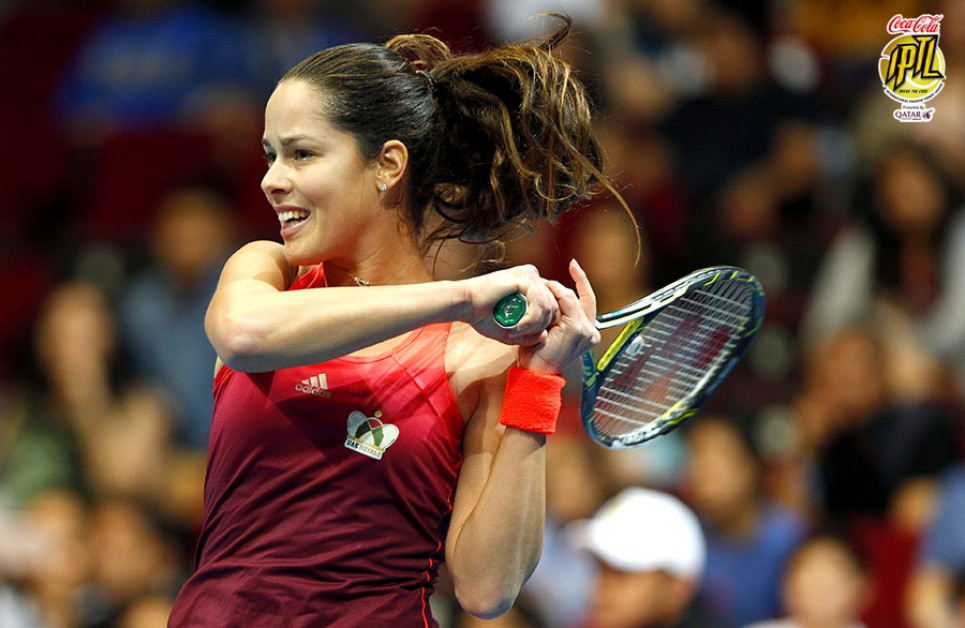 After successfully participating in the inaugural edition being a member of the winning team last year, Ana took part in the Coca-Cola International Premier Tennis League (IPTL) for a second year in a row. Representing the Dubai based OBI UAE Royals alongside Roger Federer, Marin Cilic, Thomas Berdych and Kristina Mladenovic among others, Ana won four of her five singles rubbers, with 'the Royals' currently holding the third spot in the rankings.
The IPTL is a mixed team competition featuring five sets per match, contested by two teams of former and modern tennis stars, with each of them competing in one 'first-to-six-games' set. Starting the season in Kobe, Japan, Ana beat OUE Singapore Slammer's Belinda Bencic 6-3 in her first rubber. It was the prelude of a 26-20 victory for the Royals.
The 28-year-old also passed the second hurdle on Japanese soil, beating WTA world No. 4 Maria Sharapova from the home side Legendari Japan Warriors, 6-4. It led to a 15-30 win for the Royals before travelling to the IPTL's second stop in Manila.
Ana lost 6-3 to world No. 1 Serena Williams as the Royals suffered a first defeat to the local Philippines Mavericks team: 29-18. However, the match wasn't taken into account, as due to the odd number of teams competing, the Royals were set to play one extra match during the season. Two days later, the former world No. 1's win over Karolina Pliskova would pave the way for a second victory against the OUE Singapore Slammers.
Ana's last venue of this IPTL competition was New Delhi in which she faced Mirjana Lucic-Baroni from the Legendari Japan Warriors. However, a comfortable 6-2 win from the 28-year-old could not avert a tight 21-24 defeat for the Royals, as the Warriors took sweet revenge for their loss during the second match.
With two matches still left to play in Singapore, the OBI UAE Royals are currently ranked third, winning four out of their nine encounters. The top-two teams will eventually decide in a head-to-head match-up who will be crowned as the 2015 Coca-Cola International Premier Tennis League champions.