Olympics 2016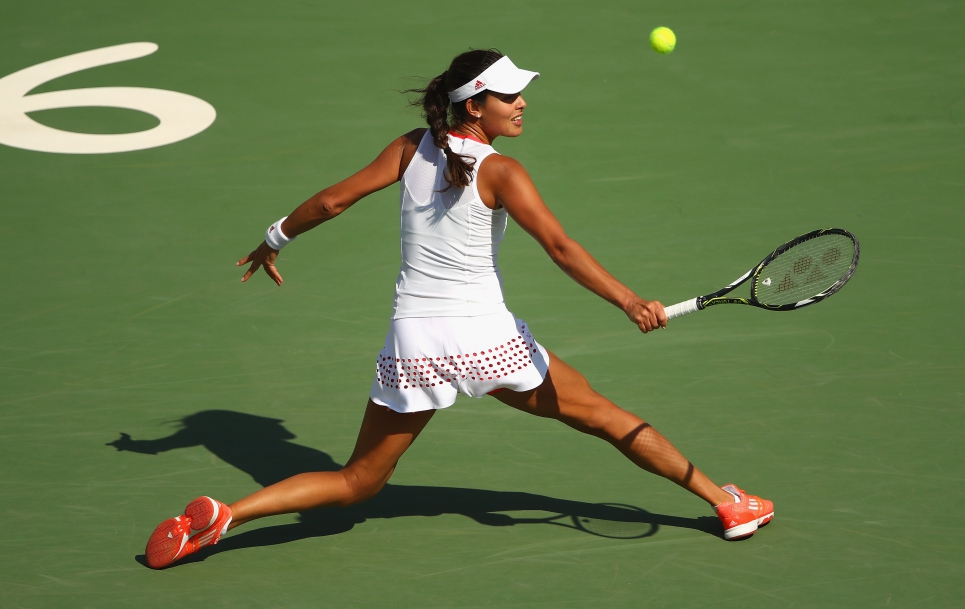 Ana's dream of winning her first Olympic medal was cut short in her debut, as she lost to eight-seeded Carla Suarez-Navarro from Spain 2-6, 6-1, 6-2 in a match played at the Tennis Olympic Centre in Barra de Tijuca, west of Rio de Janeiro.

The Spaniard overcame a slow start and showed great consistency to level the head-to-head record against Ana in two victories each. She finished the match with 19 unforced errors to Ana's 36.
Ana got off to a great start, breaking Suarez-Navarro in the opening game and holding serve confidently. As the match evolved, she showed great poise and started hammering forehand and backhand return winners to gain another break in the fifth game.
After taking a 5-1 lead, Ana couldn't convert three set-point opportunities and had to save four break-point chances to win the first chapter in 34 minutes.
A couple of unforced errors by Ana helped Suarez-Navarro to break in the second game of the second set. The Spaniard used her slice backhand to fend off Ana's aggressive tennis and put pressure with her topspin forehand. After a couple of double-faults by Ana, Suarez-Navarro took a 5-1 lead and closed the set with a sizzling cross-court forehand winner. The match had turned dramatically.
Suarez-Navarro pumped her fist as she broke in the first game of the decider. Ana was unable to find the consistency she had shown in the opening set and couldn't help adding unforced errors.
Even though she captured her opponent's serve in the sixth game, she lost her own in the following game and that situation slimmed her chances of a comeback. The crowd was backing her loudly but Suarez-Navarro did not hesitate to close out the match.
It was Ana second Olympic experience after a third-round finish at the 2012 event in London and a withdrawal at the 2008 Games in Beijing due to a thumb injury.
The 28-year-old's next event will be the Western & Southern Open in Cincinnati. 

Results
R1: Ana vs. C. Suarez-Navarro (WTA-12)    6-2, 1-6, 2-6