St. Petersburg Ladies Trophy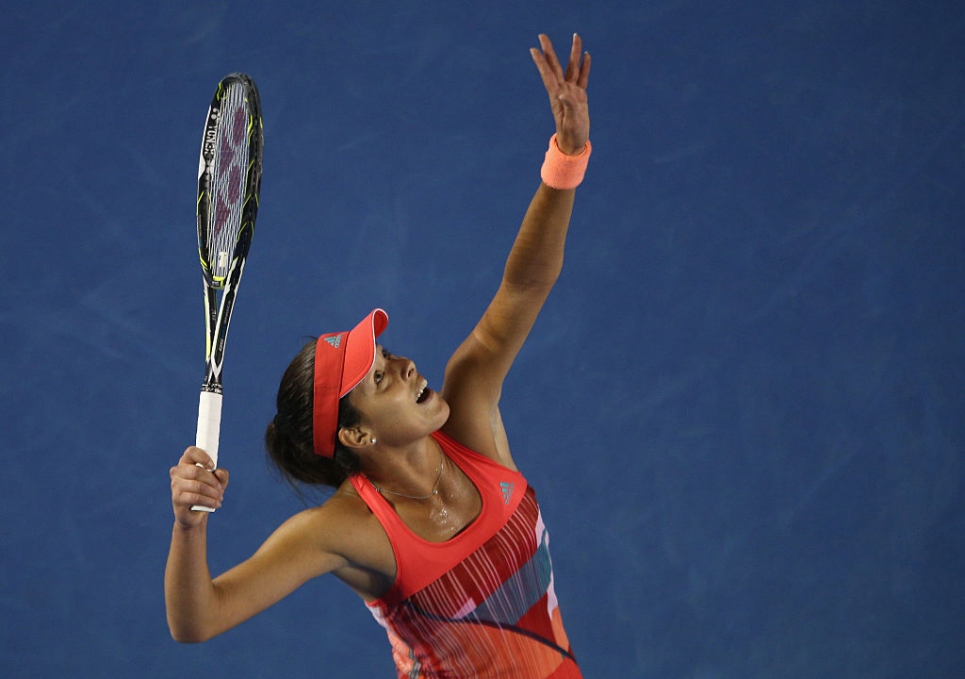 Ana made her first semi-final appearance of the year with some top-quality tennis but was halted by later champion Roberta Vinci in the last four stage at the St. Petersburg Ladies trophy. 
Ana received a 'bye' in the opening round as she entered the tournament as the fourth seed and faced home player Margarita Gasparyan in round two. World No. 43 ranked Gasparyan reached the last sixteen at the Australian Open earlier this year and so had proven to be a stiff contender. Especially in the first act, the Russian kept pace with Ana; it wasn't until the twelfth game that the former world No. 1 managed to score the decisive breakthrough.
Despite being broken in the opening game of the second set, Ana was in firm control during what followed. She ended the contest with a satisfying winner-to-error ratio of 26-22 and sealed victory in one hour and 21 minutes.
Next up was Kateryna Kozlova, the Ukrainian brimmed with confidence after moving into the quarter-finals as a qualifier but was no match for Ana in the opening set. From 1-1, the fourth seed won five consecutive games to wrap up the opening set in no-time. Set two was much tighter and the 21-year-old fought back from a 5-3 arrears, although she eventually had to acknowledge Ana's supremacy.
Last year's US Open runner-up Roberta Vinci awaited in the semi-finals. Ana got off to a flying start as she raced into a 3-0 lead, but quickly surrendered that advantage. Vinci was just a little bit more aggressive and frequently moved towards the net to finish the points. Despite a good display from Ana, it was Vinci who maximally utilized her break opportunities and emerged victorious.
"Not the result I was aiming for, but still happy with the semi final! St. Petersburg #LadiesTrophy2016 it was a pleasure! @Formula_TX," Ana reacted on her Twitter account.
Results
R1: BYE
R2: Ana vs. M. Gasparyan (WTA-43)        7-5, 6-2
QF: Ana vs. K. Kozlova (WTA-177)            6-1, 7-5
SF: Ana vs. R. Vinci (WTA-16)            7-5, 6-4