Intimissimi Campaign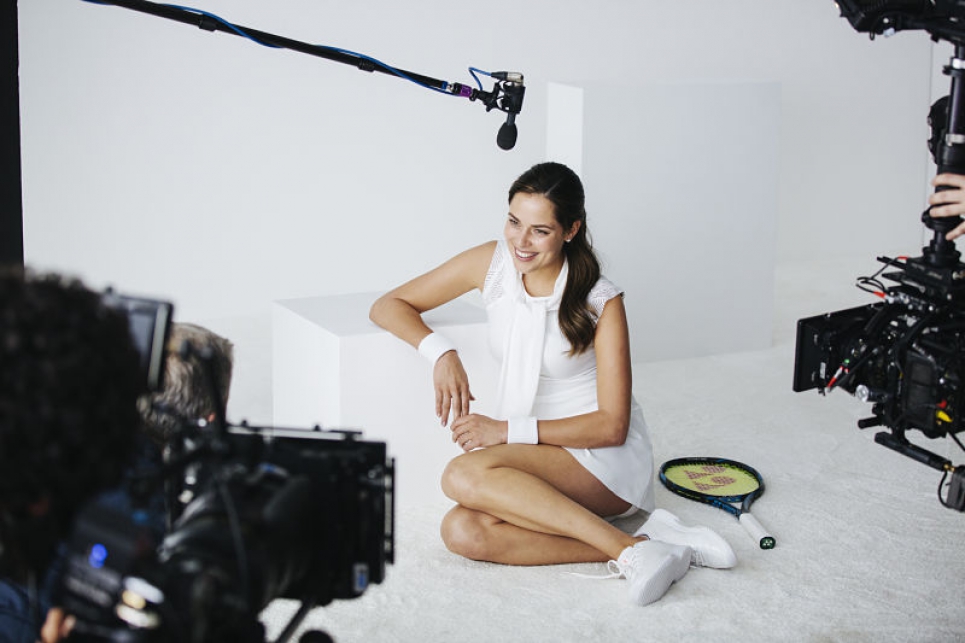 Intimissimi launches new brand campaign celebrating empowered women. Italian lingerie brand, Intimissimi is proud to announce its new campaign, created in collaboration with renowned fashion and portrait photographer, Mario Testino. Launching across print and film this September, the campaign focuses on four driven, successful women from vastly different fields; Irina Shayk, Ana Ivanovic, Ella Mills and Dakota Johnson.
Intimissimi believes the style a woman adopts, reflects her unique personality and life. This campaign expresses that truth by taking a fresh, off-beat approach; not showing any lingerie on the body at all. It asks us to look beyond the surface of these incredible women, and to celebrate their personal triumphs and achievements. Intimissimi believes that beauty in fact flows from a woman's inner strength and character.
For the first time, Intimissimi has teamed up with world-famous photographer, film director and creative director, Mario Testino, to capture these empowered women, and bring Intimissimi's unique vision to life. "The casting is fabulous, but I also liked the challenge of communicating an underwear campaign through women who are fully dressed. I wanted to capture how these women look and feel wearing the underwear underneath their clothes. It's a very daring way for Intimissimi to sell underwear", says Testino.
The brand's long-time muse,Irina Shayk is back, together with professional tennis player Ana Ivanovic, cookery author and entrepreneur Ella Mills, and actress Dakota Johnson. These four women go beyond the sexuality and desire normally associated with underwear advertising, and instead portray their strength, ambition and integrity. The campaign is about real, day-to-day lives, and these values perfectly encapsulate Intimissimi's new spirit – celebrating women both #insideandout. The new tagline #insideandout was envisioned by Testino and his team, MARIOTESTINO+.
The campaign captures the unique personalities of these four inspiring women, to bring you Intimissimi's exclusive collection of bras. The collection celebrates femininity across all different shapes and sizes, along with Intimissimi's message that with the right bra, any women can feel confident in themselves.