Mallorca Open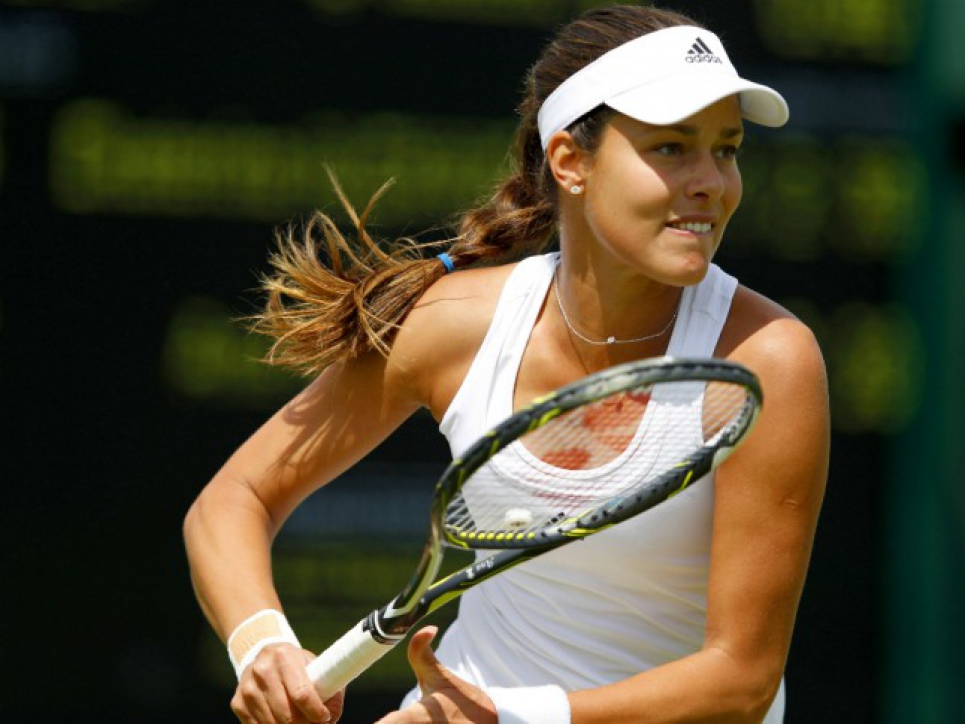 Ana just fell short to reach her second semi-final of the year as she lost to latter tournament champion Caroline Garcia in the last-eight stage at the Mallorca Open.
Participating in the inaugural edition of the event somehow must have felt as playing at home soil for Ana, as she spends many weeks a year practising on the Spanish Isle. She was drawn to face France's Pauline Parmentier in the opening round.
The world No. 70 was a stern opponent for Ana, marked by the 13 break opportunities that were coerced by Parmentier. To her credit, the former world No. 1 saved ten of those 13 and was successful on 100 per cent of the break points herself, scoring five out of five. It proved enough to seal a solid, but efficacious win. 
Ana continued that fine opening round performance against Sara Sorribes Tormo. The Spaniard had spoken about her admiration as a kid for Ana in the days before their match: "It's such a dream to play Ivanovic," Sorribes Tormo said. "Back when she won Roland Garros, playing Wii was a big thing, I had a tennis game and I always picked her as my player."
Despite those flattering words from her 19-year-old opponent, Ana was ruthless during the match itself. She dropped only one game en route to an impressive 6-1, 6-0 victory in just 51 minutes, setting up a clash with world No. 39 Caroline Garcia in the quarter-finals
Ana had lost her three last encounters against Garcia, but never before played the Frenchwoman on a grass surface. Ana recovered from an early break in the first set to enforce a tiebreak, in which she surged into a 6-3 lead. Unfortunately for the former world No. 1, she was unable to convert any of those three straight set points and missed another two shortly after. Garcia used her momentum to take it 11-9. 
The third seed felt that she had let slip away the set and needed some time to get over that disappointment. However, she reeled off three games from 4-5 down to level the match and take the contest into a deciding set.
In that third set, Ana missed her start, fell 3-0 and never managed to get back on level terms. Garcia served incredibly well and Ana was unable to snatch back the break as the world No. 39 confidently served out the contest.
Results 
R1: Ana vs. P. Parmentier (WTA-83)                 6-4, 6-4 
R2: Ana vs. S. Sorribes Tormo (WTA-153)        6-1, 6-0 
QF: Ana vs. C. Garcia (WTA-39)                         6-7(9), 7-5, 3-6