Mutua Madrid Open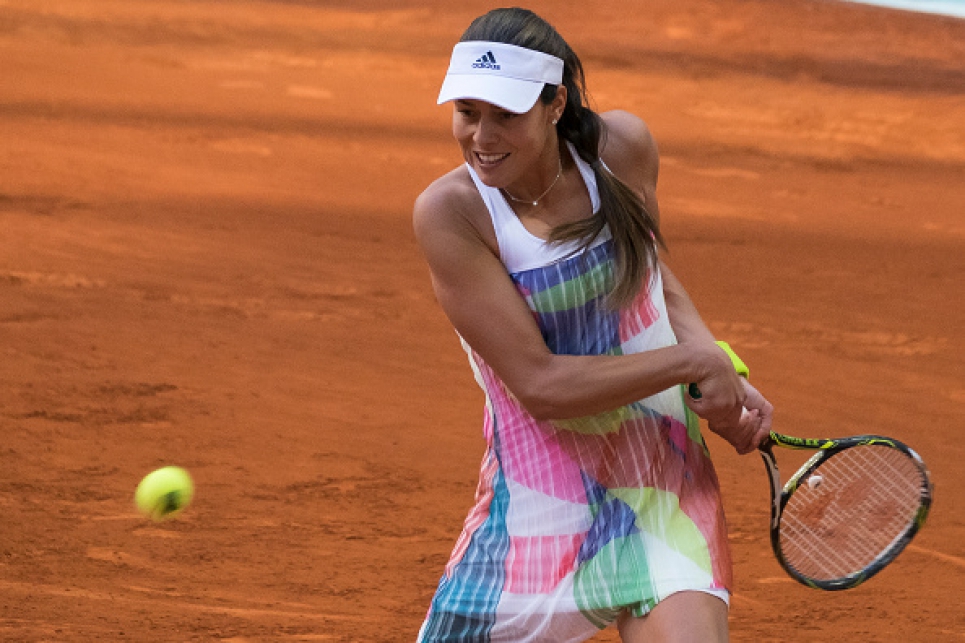 Ana was halted by Louisa Chirico in the second round of the Mutua Madrid Open, slipping to a surprising 5-7, 6-1, 6-3 defeat. The upset win against the former world No. 1 was the prelude for an amazing week for the 19-year-old American, who continued her march in Madrid until the semi-finals.
Also in the opening round, Ana had to dig deep to get a three-set victory against world No. 113 Katerina Siniakova from the Czech Republic. 14th seeded Ana held a set and a break lead, but however couldn't avoid a hard-fought third set, in which she only forced the decision in the tenth game. 
Louisa Chirico on her turn had beaten world No. 31 Monica Niculescu in the opening round and also against Ana, it was instantly clear that she was playing the best tennis of her young career.
Ana tried to steer the rallies, but the teenager always responded well. Even when Ana earned the first break of the match, Chirico wasn't impressed: she immediately set things straight and drew level at 3-3.
It was a very enjoyable encounter between both players who fought to gain the upper hand. Chirico went 4-5 up and obtained a set point on Ana's serve, but the latter cleared it away in great fashion with a big serve. She followed it up with a classy forehand winner and escaped unscathed from the game.
Now, it was Chirico's time to feel the pressure. Ana immediately showed her intentions in the next game and attacked the American's serve with some blistering returns. The former world No. 1 broke and thereafter served out the set on the first occasion.
However, Ana couldn't back up the set win with a solid start in act two. To the contrary, it was the young American who stepped up and confidently went for her shots. It paid off brilliantly. Chirico dominated during the second set and sailed to a 6-1 win, while Ana was too erratic during this stage of the match, hitting 14 unforced errors during the set.
"New set, fresh hopes," must Ana have thought. She saved two break points in the opening game of the decider and kept that momentum to score a first breakthrough early on, taking a 2-0 lead.
Unfortunately for Ana, it turned out to be just a short revival from the 28-year-old. Chirico immediately snatched back the break and won five out of the next six games to move 5-3 ahead. The former world No. 1 had to serve to stay in the match, but was unable to seal the game after a 40-15 lead. She managed to save two match points, but was eventually beaten after delivering two consecutive double faults.
Results
R1: Ana vs. K. Siniakova (WTA-113)        6-3, 3-6, 6-4
R1: Ana vs. L. Chirico (WTA-133)            7-5, 1-6, 3-6