Internazionali BNL d'Italia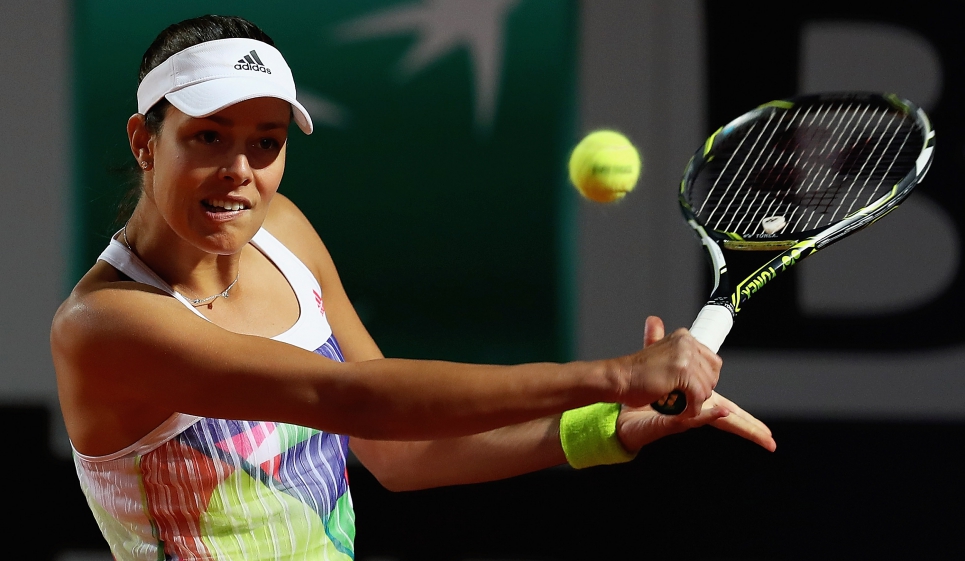 Ana's preparation for the French Open, the year's second Grand Slam tournament, ended in round two of the Internationali BNL d'Italia in Rome as she fell to world No. 56 Christina McHale. The former world No. 1 lost following a tense three-set clash and consequently was unable to spoil the American's 24th birthday party.
Ana however opened her tournament by clinching a morale-boosting victory over Anastasia Pavlyuchenkova, the world No. 27. Although the match was filled with breaks of serve, both players unleashed a bunch of winners – 25 for Ana to 21 for the Russian – and entertained the audience with some delightful rallies.
Ana fell 4-3 behind, but then managed to add just that little bit extra to her game. She broke back, held for a 5-4 lead and came up with a wonderful backhand passing shot in the next game to wrap up the  opening set.
Also in the second act, breaks came and went. Ana got a 5-3 advantage on the scoreboard and had the chance to serve it out, but the Russian didn't give up the battle. She broke back while standing with her back against the wall, but couldn't consolidate in the following game. Ana earned a match point and was gifted the win by a double fault from Pavlyuchenkova's racket.
Against Christina McHale, Ana was set to book her first third round spot of her 2016 clay court campaign. She began with great flair and opened up a 2-0 lead, but unfortunately couldn't maintain her advantage. Breaks were traded multiple times early on to eventually level at four games apiece, before a tiebreak had to decide. The 13th seed held her nerves and dominated throughout, taking it 7-3.
At 4-all in the second set, Ana was just two games away from victory. However, McHale's arm didn't get shaky. She held her serve and broke the former world No. 1' to love some moments later to level the match at one set apiece.
The momentum had completely swung into the American's favour. She won a couple of hard-fought games and raced into a 5-0 lead. Ana held her serve once more, but couldn't avert McHale from giving herself a tremendous birthday present.
Ana will now head to Paris where she will compete at Roland Garros, the venue where she has conquered her greatest triumph back in 2008. The tournament is scheduled to kick-off on Sunday.
"I enjoyed being on court, competing, and going through the tough moments," said Ana.
"I've been putting so much hard work in on and off the court, and that actually put more pressure on me because I felt like I was in great form, but I couldn't put it together in a match."
Results
Ana vs. A. Pavlyuchenkova (WTA-) 6-4, 6-4
Ana vs. C. McHale (WTA-) 7-6(3), 4-6, 1-6